Dave Fiester
The MTV guitarist who opened for The Rolling Stones.Dave Fiester crisscrossed the country during his 40-year musical career, wailing the blues and improvising guitar solos at countless arenas, clubs and bars. After logging appearances on "American Bandstand" and "Solid Gold," Fiester joined The Legendary Groove
When I was growing up here on the space coast Cocoa beach was another world away from Indialantic.  And at a very early age we figured out not only how to get up there but sneak into any venue that Dave was playing, mostly Fuddpuckers which is now known as Cocoanuts.  I can speak for myself when I say I wanted to do that when and if I grew up: play guitar for throngs of screaming girls-wherever.  He was the man to hear and we did every chance we could.
 Brad Cordle
One of Chuck's favorite people in the world was Mr. Brad Cordle whom he played music with and was friends with for many years.
Omaha blues singer Brad Cordle, who formed popular band The Mighty Jailbreakers.
Brad Cordle lived his life finding joy in the blues. The 64-year-old died Monday from a longtime illness, but his legacy will live on in the metro's music scene.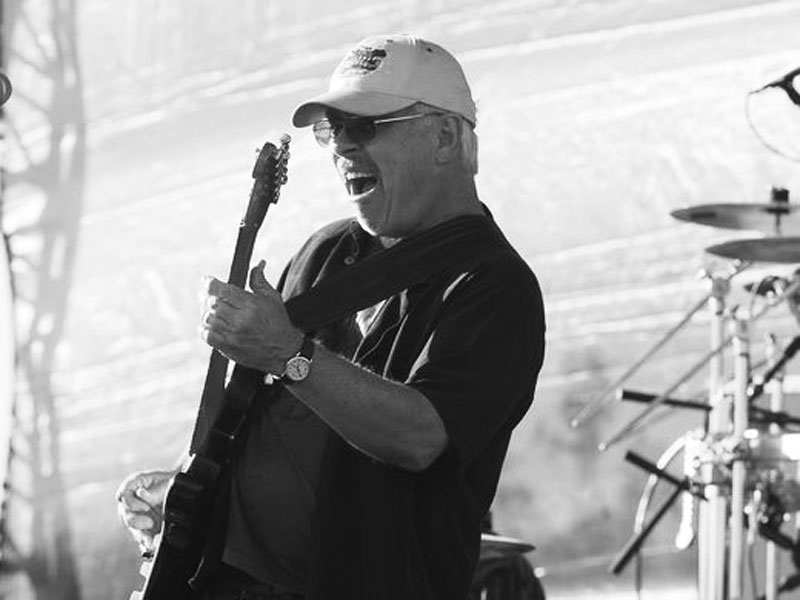 Austin Pettit
Brevard County's homegrown guitar hero needs help. Known for his guitar playing genius and playing from the heart, Austin is one of Brevard's favorite and most recognized musicians.
From his early days at Cocoa Beach's Pillow Talk Lounge and Fudpuckers, with bands such as Stampede and Tight Shoes, to touring nationally with Grinderswitch opening for The Allman brothers, Austin has done it all.
Founded the legendary Groove Monsters
Austin also founded the legendary Groove Monsters with Stephen Miller and Dave Fiester, then formed the Austin Pettit Band, which is now reaching a new generation of music lovers with Mo Geetz.
Austin Pettit has been a main stay of the Space Coast music scene for nearly 40 years.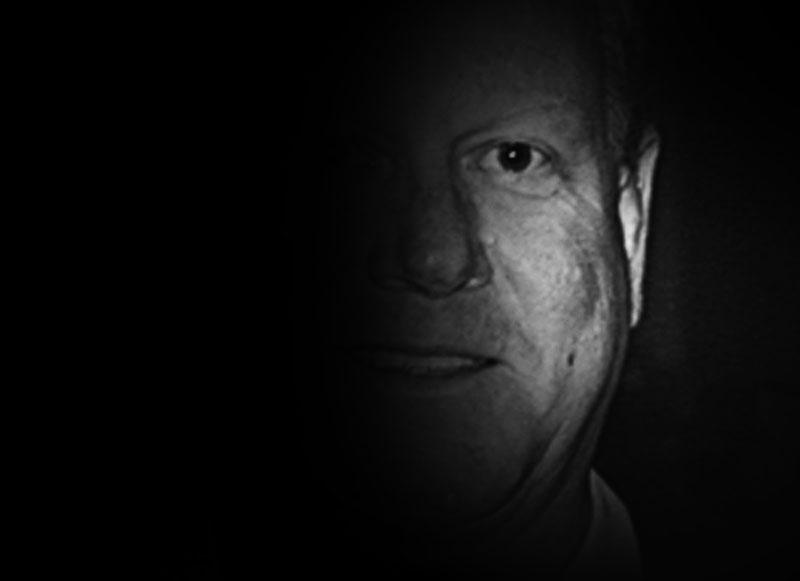 Daniel S. Earp
I first met Dan at Hoover Jr. High and immediately shared a love for surfing and guitar.  I met him through a mutual friend John Baker. (no relation)  We played guitar at parties or wherever we got the chance and he spurred me on incessently to learn to practice scales to which I have to thank him to this day.  He was responsible for helping my wife buy me a classic Telecaster for a surprise Christmas gift, and it was!  That was the kind of friend he was. We played all kinds of parties in Gainesville while he was in school there, again along with John Baker.  Later in life he took to playing lap steel with us at Double's Hoagies and professionally with Lights Out Project at their Capt. Hiram's gigs.  His birthday is very close to my own and apparently when a Taurus bonds with another Taurus it's very musical indeed.
Satellite Beach, FL
Daniel S. Earp of Satellite Beach passed away Saturday, September 28. He was born in Minneapolis MN to Samuel and Rachael Earp. Dan graduated Melbourne High in 1975 and received a BA in Journalism from the University of Florida in 1979.
Dan worked as a video journalist and assignment desk manager in TV news. He was currently working as the theater manager of Bayside High School.
He is survived by his three children Court, Casey, and Carly; his brothers Jim (Cindy), Sam (Gordana), David (Rolande); significant other, Karen Taylor and her daughters Casey, Andi, and Sarah.
Dan was a supporter of the arts, played his guitar in several bands, and a prolific photographer. He belonged to the Hawaiian Steel Guitar Assoc, Surf Rider Foundation, and the University of Florida Alumni Association.
Dan will be dearly missed by friends and family, to which I felt like I was both.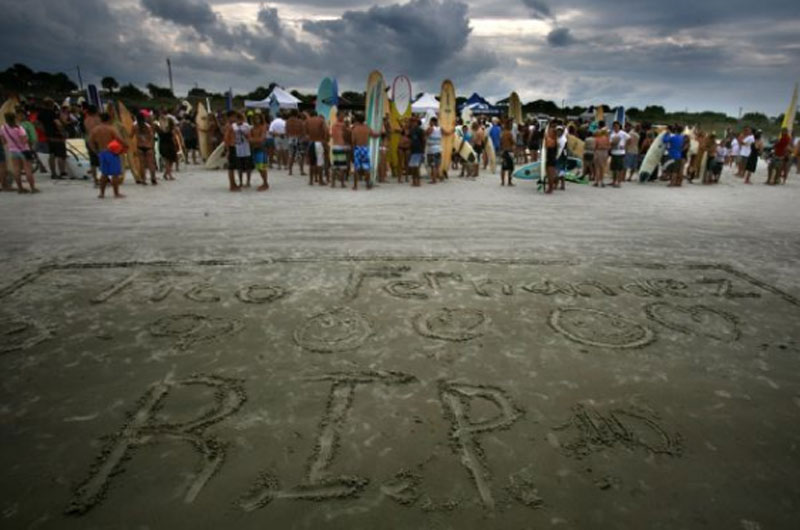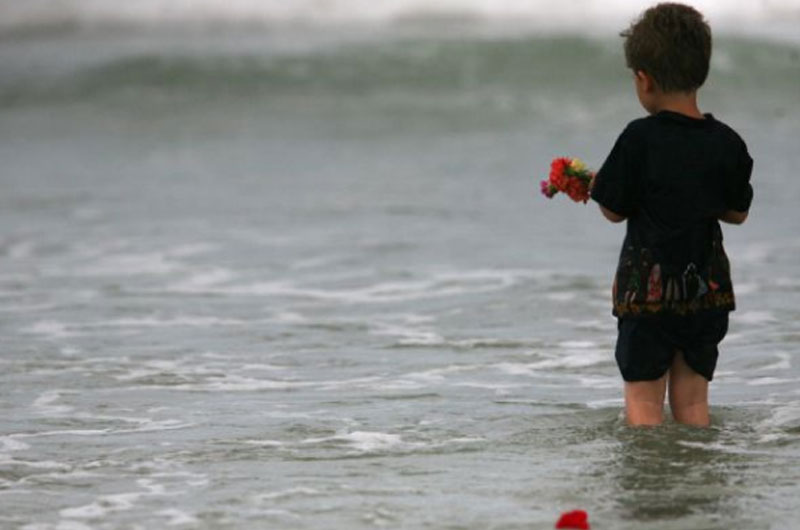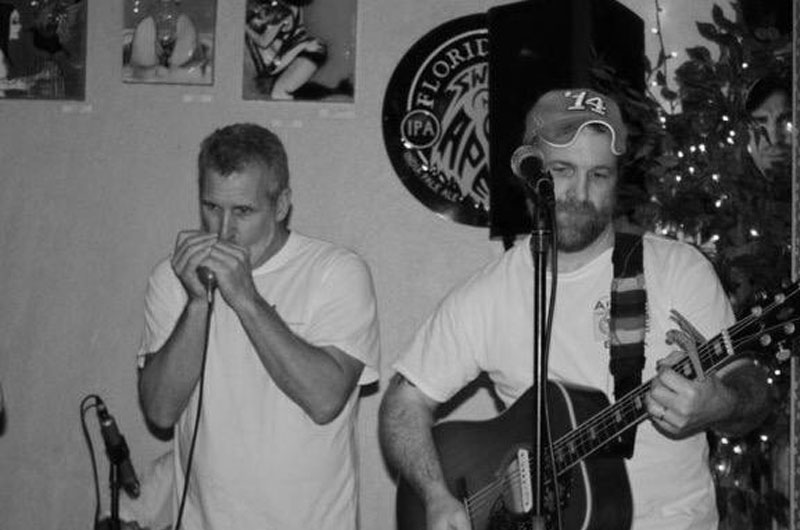 Fico Fernandez
Fico is the older brother to my friend Jesse Fernandez, professional surfer and professional musician in his own right who grew up in South Florida and played with the likes of Steve Rosenberg, Andy Neuman, Gary Bukstel, (brother of the folk energy know as Ellen Bukstel-Segal), and Jimmy Stone, who just so happens to live in the Melbourne area.  I had the good fortune to meet and play with all of them at Fico's home in New Symrna Beach at one of his many jams with him and his immediate family members who follow closely in their dad's footsteps.  From his wife Debbie, sons Kino and Zale and daughter Ysa they had a full band already custom built right at home.  Matter of fact his daughter Ysa Fernandez is cultivating her own musical footsteps with the newly released song and video "Cold" which can be seen on Youtube if you go and take a look…
Fico played guitar, harmonica and sang his heart out whenever he got the chance.  He felt his music as well as played it and it seemed magical more often then not.
I will have much more to add to this soon.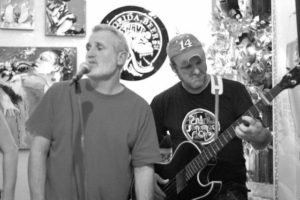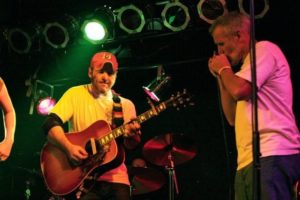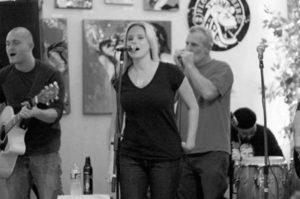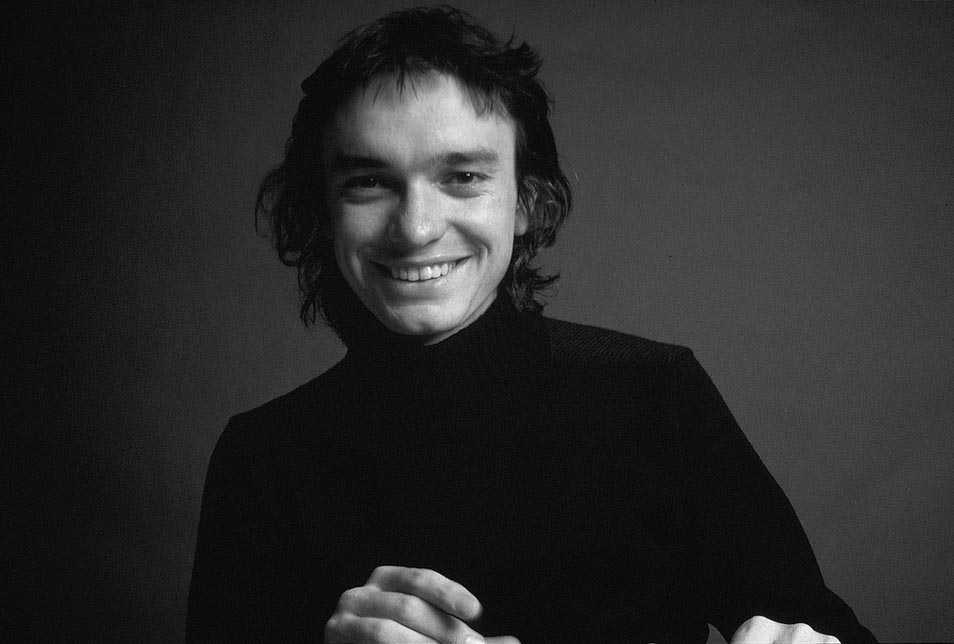 Jaco Pastorius
the man who revolutionized how the bass guitar is played and who is, for many, the best and most influential bass guitarist ever, didn't start his musical life on the instrument. Instead, the man who would be the master of the fretless electric bass was a drummer.  Got to meet Jaco first with Peter Graves in south Florida and again in Los Angeles prior to a start of a world tour.  Eclectic and engaging to say the least.  His brother Rory married my cousin Sandy and proceeded to produce Jaco's nephew David who lives and breathes his chosen instrument, Bass guitar